---
CURRENT SALES OPENINGS:
SPIRIT LAKE
Flooring & Window Covering Sales
URBANDALE
Flooring & Window Covering Sales
---
TO APPLY please email your resume to mikem@carpetoneiowa.com
---
SALESPERSON POSITION OVERVIEW
Each of our showrooms is staffed by a team of Certified Flooring Professionals who sell a wide variety of products and help customers navigate the floor buying process. The ideal candidate for this position is an outgoing individual who enjoys working with people and has sales and/or customer service experience. We offer a fun, flexible work environment, plus a free training program to get you up to speed and provide the tools you need to succeed.
---
JOB DESCRIPTION
The basic description of this position is "selling flooring and window coverings," but each of our stores carries a different mix of products, so at some locations that could include selling mattresses, kitchen & bath products such as cabinets, countertops, and more.
Regardless of the type of products, here are some examples of what our salespeople do every day:
Greet customers in the showroom and work with them to identify their needs.

Stay up-to-date on a wide variety of products, and be able to clearly communicate the features, benefits, and warranties

Visit customer's home to measure rooms, determine flooring needs, and offer design advice

Research product availability & pricing, and put together a quote

Present the quote to the customer, answering any questions

Communicate project details to installers who will be doing the work

Effectively manage multiple projects and shifting deadlines

Provide outstanding customer service before, during, and after the sale

Network outside of work to build professional relationships in the local community
---
JOB QUALIFICATIONS & REQUIREMENTS
This position requires someone with at least some sales and/or customer service experience and strong people skills. Flooring industry experience is always preferred, and for some openings it may be a requirement. Other requirements for this position include:
---
PAY & BENEFITS
The pay package for this position includes:
guaranteed base salary of $1000/week ($52,000/year)

monthly, quarterly, and annual bonuses based on sales performance
Full-time benefits for this position include:
Paid Time Off

Multiple Insurance Options

401 K

Flexible spending account

Employee discounts
---
HOW TO APPLY
To apply, please email your resume to mikem@carpetoneiowa.com
Please do NOT attempt to call the local store directly. They are not equipped to deal with walk-in applicants and it will NOT improve your chance for consideration.
Carpet One Floor & Home is an Equal Opportunity Employer. All inquiries are kept strictly confidential.
---
ABOUT US:
Our family-owned flooring business began in Carroll, Iowa back in 1954 with one man, and one vision. Today we have 4 locations - Carroll, Ames, Spirit Lake, and Urbandale, selling all types of flooring, window fashions, and more. As a proud member of the Carpet One co-op, we have the buying power of the nation's largest flooring retailer.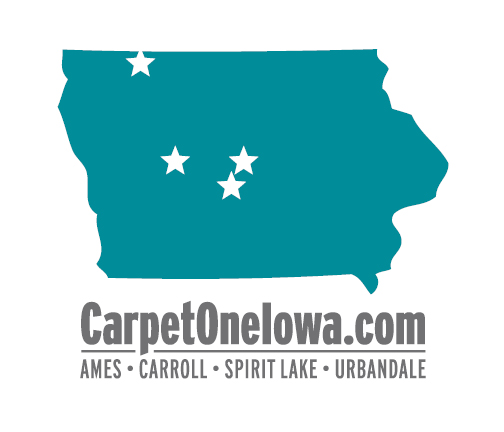 ​​​​​​​
---